A JEOL JEM-2100Plus transmission electron microscope (TEM) has been installed. The project is funded by the NSF ECCS program in 2016 under award number ECCS-1625965.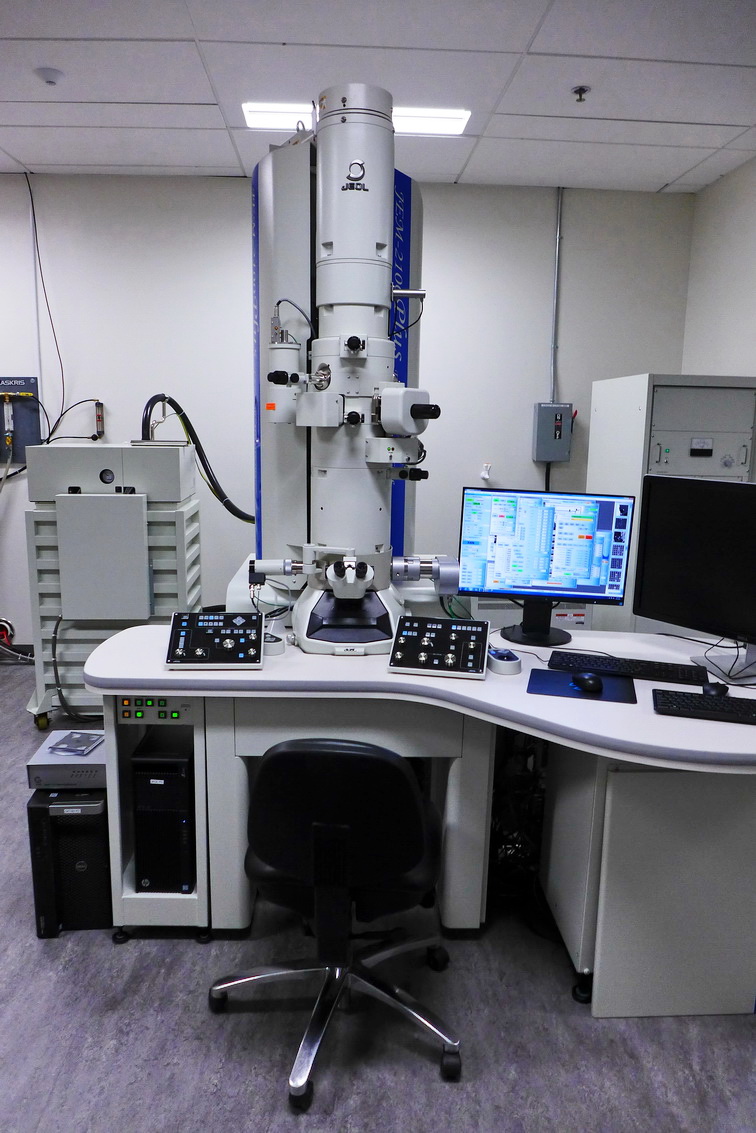 The Advanced Analysis Lab also has an JEOL 6510/GS scanning electron microscope (SEM) integrated with an Oxford Instruments EDS. The unit was funded by the same NSF ECCS program.
Both electron microscopees are housed under the same roof of the Advanced Analysis Lab that is located at Room 260 of the Engineering Center, Oakland University. Traning for relevant faculty, graduate students and external users, can be scheduled with Dr. H. Qu.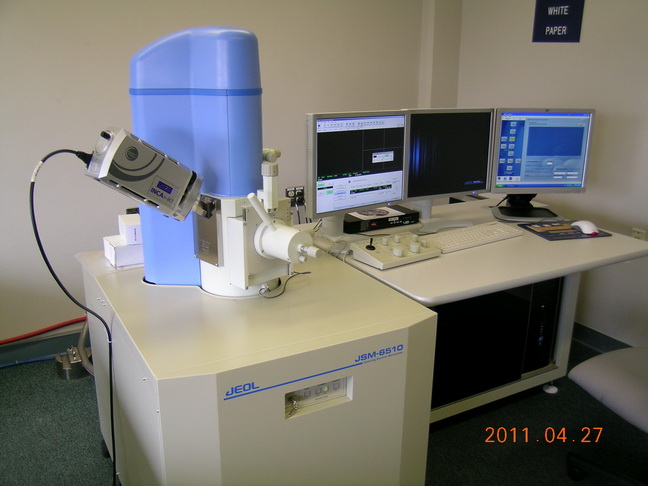 Denton Desk V Carbon/gold Coater
If coated with conductive nano particles using this tool, even insulators can be scanned and imaged by the SEM.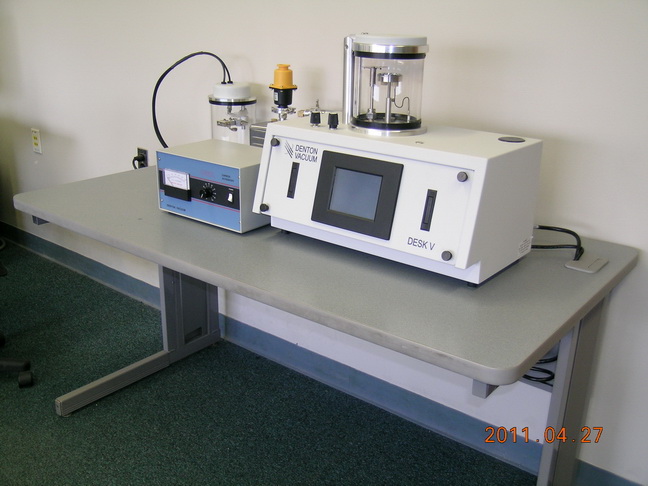 Sample Images Taken by the SEM
Close-up view of a piece of clean room Kleenex with long fibers
The wipe fibers have been coated with carbon nano particles prior to the imaging process.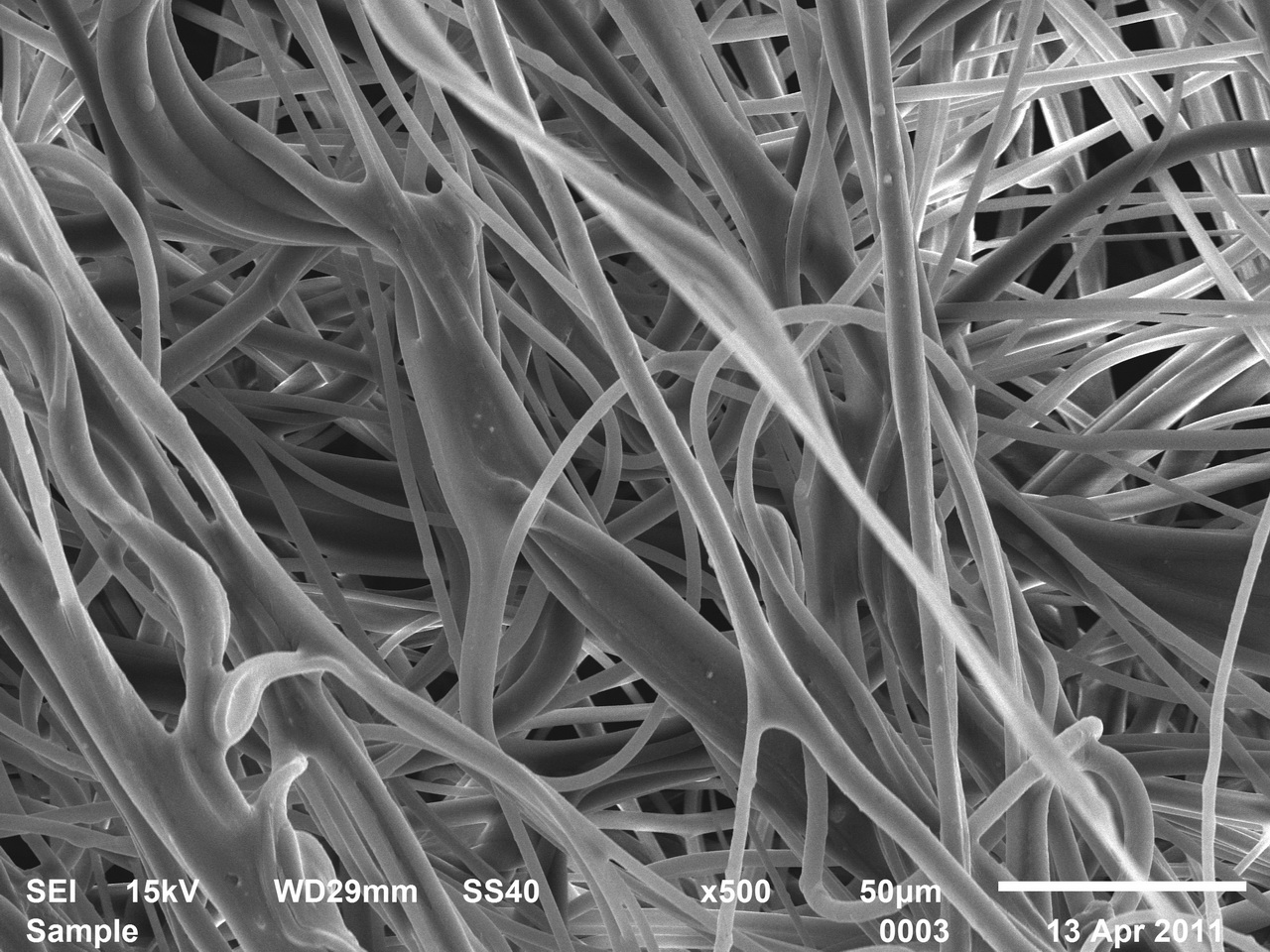 Micro structures of a metal MEMS device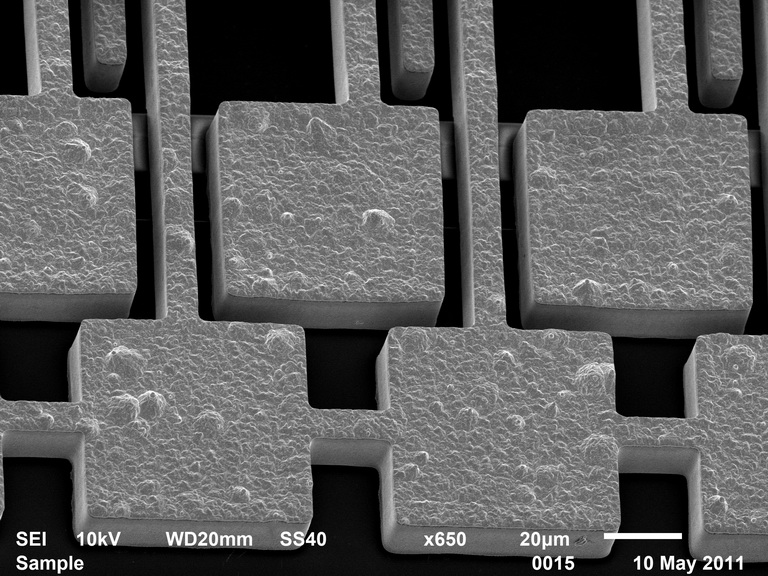 EDS Spectra of a compound